We save our clients thousands of dollars by designing cost effective green infrastructure measures. We recommend more reasonable applications and steer away from infiltration applications that will clog with time and be costly to maintain. We also provide green infrastructure designs for Sandy Springs, GA, Brookhaven, GA, Decatur, GA, and other municipalities.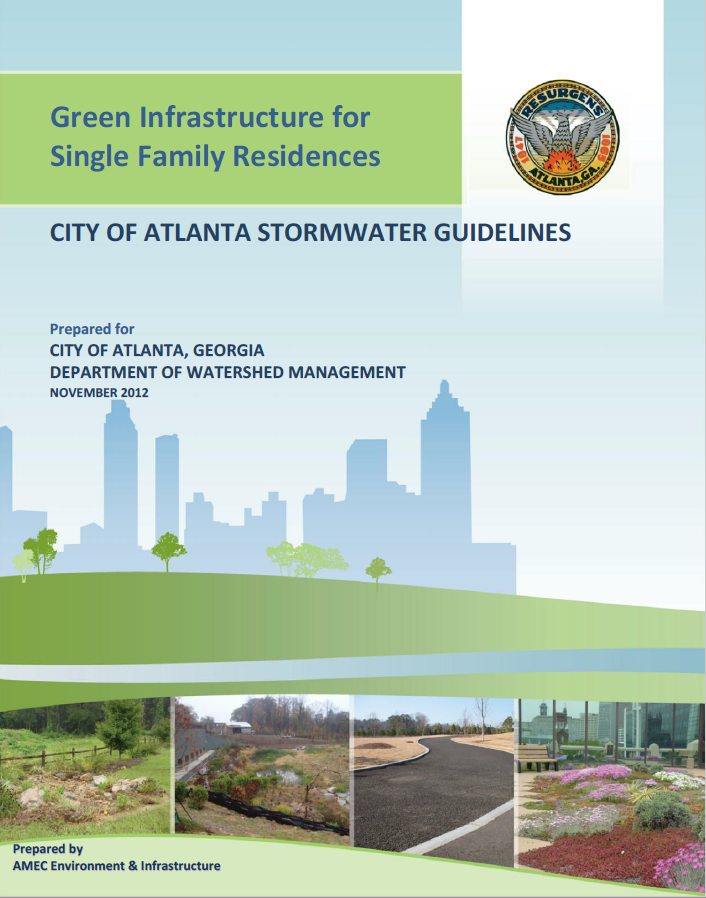 Land development permanently alters the way in which stormwater flows across a site due to grading,
compaction, and the installation of impervious cover. In order to mitigate these impacts, the City of
Atlanta requires, in accordance with Chapter 74, Article X. Post Development Stormwater
Management, that stormwater management measures be utilized when constructing a new home or
an addition that is greater than 1,000 square feet of impervious surface.